7 Questions To Ask A Lawyer After A Car Accident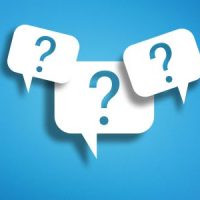 After being involved in a car accident, it is important to know the right questions to ask a lawyer before hiring one. This can help you make an informed decision when selecting the best car accident lawyer for your case to get high-quality representation.
If you need to talk about your car accident case, contact Leifer & Ramirez today and get a free case evaluation. Our Boca Raton auto accident lawyers can answer all of your questions and help you understand your legal options following the crash. Call 561-660-9421 right now for a free, personalized consultation.
Questions to Ask a Lawyer Following an Automobile Accident
Let's review the questions you should ask a lawyer after a car accident:
1. Are You the Lawyer Who Will Be Working On My Case?
This is one of the most important questions you should ask when considering hiring a car accident lawyer. You deserve to know if the lawyer you are speaking to will be the one handling your case or if they will be outsourcing it to another attorney. It's also important to know if other staff members, such as paralegals and support staff, may also play a role in handling your case. This question is critical for understanding who exactly you are dealing with and what their qualifications are.
2. How Much Do You Charge and What's Your Payment Structure?
You need to understand how much services from the attorney will cost and what their payment structure is prior to hiring. Most attorneys charge hourly rates, but not all of them do, so it's important to find out what type of payment structure they offer prior to signing any legal agreements. Fees may be paid upfront or on an installment basis depending on the terms of your agreement with the lawyer, so it's imperative that you discuss this upfront before moving forward with anything else related to your case.
3. What Steps Should I Take Now to Protect My Legal Case?
Getting advice on how best to protect your legal rights after a car accident is one of the most valuable things that an experienced lawyer can provide during an initial consultation. An experienced attorney can advise on your next steps, such as collecting evidence, filing insurance claims, and documenting any medical expenses related to the accident as well as any potential liability issues that may arise due to negligence by either party involved in the crash. Understanding these steps can help ensure that all aspects of your legal rights are taken into consideration during negotiations and/or court proceedings related to this matter.
4. What Deadlines Should I Be Aware Of?
Anytime there is legal action taken following a car accident, there are certain deadlines associated with those actions that must be adhered to in order for those actions to remain valid within the court system. A qualified lawyer will be able to explain in detail each deadline associated with filing documents, such as insurance claims or lawsuits, as well as other time-sensitive matters pertaining directly or indirectly to your case. After getting the answers, you will have a clear understanding of when a particular action needs to be taken.
Note: In Florida, you have four years from the date of the automobile accident to file a negligence-based personal injury lawsuit (Florida Statutes § 95.11).
5. How Long Will My Case Take?
This is also a vital question to ask because it will give you an idea of how long it will take for your case to be resolved. Some cases may be settled quickly, while others could take years. Knowing this can help you plan accordingly and make sure that your lawyer is taking steps to move forward with your case in a timely manner.
6. What Damages Can I Recover?
Knowing what damages you are able to recover from your car accident is essential when deciding how much compensation to seek from an insurance provider or party responsible for the accident. Your lawyer should be able to explain what damages are applicable and how much money these damages could potentially amount to.
7. Will My Case Go to Trial?
Your lawyer should also be able to provide insight into whether or not your case is likely to go to trial. This information will give you an idea of what kind of timeline and strategy will need to be implemented by your legal team in order for the case to reach its desired outcome with as little hassle as possible.
Get a Free Consultation and Discuss Your Case with a Lawyer
Asking these key questions prior to hiring an attorney will help ensure that you select someone who has experience working with cases similar to yours. If you need to get answers to your questions after a car accident, do not hesitate to contact Leifer & Ramirez. Our lawyers provide free consultations. Call 561-660-9421 today.
We serve clients throughout the state of Florida, including Boca Raton, Delray Beach, Pompano Beach, Deerfield Beach, Fort Lauderdale, and West Palm Beach.
Source:
leg.state.fl.us/Statutes/index.cfm?App_mode=Display_Statute&URL=0000-0099/0095/Sections/0095.11.html