21-Year-Old Killed In Road-Rage Accident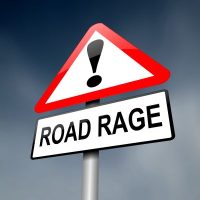 Did you know that road rage often ends in death? Many people think of road rage as being limited to honking and shouting, but the truth is that it frequently escalates beyond that. Reckless and aggressive driving tactics can result in collisions or cause other drivers to lose control of their vehicles. In the case of 21-year-old Joshua Piazza, something even more sinister unfolded. The young man was riding a motorcycle on Central Avenue in St. Petersburg, Florida, when a man and his sister, who were traveling in a white Lincoln, began taunting him. Witnesses heard and saw the taunting, yelling, and honking. Ultimately, the individuals in the Lincoln began pushing Piazza off of the road with their vehicle. The Lincoln eventually pushed the motorcycle into oncoming traffic, resulting in a head-on collision between Piazza and a truck. Piazza sustained multiple injuries as a result of the collision, and was subsequently transported to a local hospital where he fell into a coma due to his injuries. The man has now been declared dead. Police have arrested the man who was driving the white Lincoln as well as his sister who was traveling in the car as a passenger. Both the man and his sister have been charged with second-degree murder and are awaiting trial.
Suing for Road Rage in Florida
In Florida, you may sue for road rage if it has resulted in a physical or financial injury (or death) to yourself or a loved one. You have standing to bring a personal injury lawsuit if you have suffered physical harm as a result of another driver's negligence. Negligence occurs when a driver fails to act with reasonable care when driving. This may occur intentionally (such as in the case of road rage) or unintentionally (such as in the case of a true accident). Road rage and negligence are often one in the same, as road rage tactics, such as speeding, swerving in and out of traffic, and cutting people off, are all illegal and examples of reckless driving. Evidence of such road rage can establish that the other driver was negligent in causing the accident and allow you to recover compensation for any harm that you suffered as a result. Damages awarded in a road rage accident claim include compensation for all costs and financial losses incurred as a result of the other driver's negligence, in addition to damages for pain and suffering. Punitive damages may also be appropriate in road rage accident claims.
Schedule a Consultation with Leifer & Ramirez Today
If you or a loved one have been injured in a road rage accident, the experienced car accident attorneys at Leifer & Ramirez want to hear from you. We will fight to get you the compensation that you are entitled to. Contact us to schedule a consultation today. We serve clients in Fort Lauderdale, West Palm Beach, Delray Beach, Boca Raton, Boynton Beach, and communities throughout Florida.
Source:
wtsp.com/article/news/local/motorcyclist-dies-road-rage-crash-st-petersburg/67-f5945938-ee29-4f84-909a-f3c76c83e4fa