1 Killed, 16 Injured In Florida Multi-Vehicle Accident Involving Transit Bus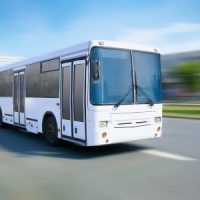 In what sounds like the worst-case scenario for a traffic accident, a Florida transit bus, commercial semi-truck, and pick-up truck were involved in a massive collision on SR 60 in Osceola County earlier this week. The accident occurred early in the morning, around 6:15 a.m. It is currently unclear how the accident occurred or what may have caused it, however, most of those injured were passengers on the transit bus. 14 individuals, mostly from the bus, were transported to local hospitals for treatment of injuries that were determined at the scene not to be life threatening, while two individuals were determined to be in critical condition and were emergency airlifted by helicopter to the hospital for treatment. Sadly, one individual was determined to be dead at the scene. The police have not yet commented on what they believe may have caused the accident or whether anyone is being charged for reckless or negligent driving, or for the fatality. The investigation into this accident remains ongoing. SR 60 had to be closed, and traffic rerouted, for several hours following the accident, but is currently open and functioning normally again.
Multi-Vehicle Accidents in Boca Raton
If you have been involved in a Boca Raton accident involving multiple vehicles, it is important to have an experienced personal injury attorney on your side to help you navigate the insurance process. The insurance process for an accident involving multiple vehicles can be especially complex, and can take a long time if you don't have a lawyer on your side to help you streamline the process. If you are involved in a multi-vehicle collision, it's important to collect as much evidence as possible at the scene if you are able to. Make sure to get medical treatment if you are experiencing any pain or discomfort, and contact a personal injury attorney as soon as possible. These cases can be difficult to negotiate without knowing all the facts, and it's important to remember that insurance claims adjusters are not on your side. Having an attorney to negotiate your settlement can mean the difference between settling and winning. Insurance claims adjusters are not on your side, even though they may seem like any other helpful representative over the phone. Their job is to get you to settle your claim for as little as possible. On the other hand, your attorney's job is to get you the maximum claim that you are entitled to. If your attorney is not able to get a fair claim from the insurance company, they will bring a lawsuit to collect your damages in court.
Contact Leifer & Ramirez in Florida Today
If you have been involved in a multi-vehicle accident, the experienced  car accident attorneys at  Leifer & Ramirez are ready to fight to make sure that you get the maximum amount of compensation that you are entitled to. Contact Leifer & Ramirez today to schedule your consultation and find out what your claim could be worth.  We serve clients in Fort Lauderdale, West Palm Beach, Delray Beach, Boca Raton, Boynton Beach, and communities throughout Florida.
Source:
nbcnews.com/news/us-news/1-killed-16-injured-florida-crash-involving-semitruck-bus-pickup-rcna48747