Who Is Liable For A Car Accident During A Test Drive?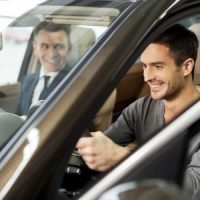 Test drives are an important part of the process when purchasing a car. A test drive allows the buyer to get an idea of how the car feels and to make sure it meets their needs. But what happens if you are involved in an accident while on a test drive? Who is liable for any potential injuries or damages caused by such an accident?
If you or your loved one was involved in a car accident during a test drive, the Boca Raton car accident lawyers at Leifer & Ramirez are ready to help. We serve auto accident victims throughout the state of Florida, including Boca Raton, Delray Beach, Pompano Beach, Deerfield Beach, Fort Lauderdale, and West Palm Beach.
Who's Responsible for a Car Accident That Occurs During a Test Drive?
In November 2022, a woman was killed in a car accident during a test drive in Winter Haven, Florida. The crash occurred just outside the car dealership, according to CBS News. Unfortunately, accidents like these are not uncommon, so it is crucial to understand who can be held responsible for them.
Determining who is liable for a car accident that occurs during a test drive depends on the circumstances of the crash. Let's take a look at who is generally responsible for any liabilities resulting from a car accident during a test drive:
The driver. The most obvious answer is that the person behind the wheel of the vehicle at the time of an accident will be held liable for any resulting damages or injuries. This means that if you are driving on a test drive, you will be responsible for any accidents that occur. However, this responsibility may vary depending on your state's laws, so it is important to check with your local DMV to determine your specific liability in such cases.
The seller. In some cases, the seller of the vehicle may also be held liable if they allowed someone who was not properly licensed or insured to take out the car on a test drive. In addition, they may be held liable if they allowed someone who was under the influence of drugs or alcohol to take out their vehicle on a test drive or if they failed to disclose any major defects in the vehicle before it was taken out for testing.
The manufacturer. If there were any mechanical issues with the vehicle that led to an accident, then it is possible that the manufacturer could be held liable. For example, if there were faulty brakes on the car which caused an accident during testing, then it would likely fall upon them to pay for damages and/or personal injury claims related to this incident. It's important to note, however, that this kind of negligence would need to be proven in order for liability to be assigned correctly here.
If you have been involved in an auto accident while taking out a car on a test drive, it's vital that you seek legal advice right away in order to determine who should be held financially responsible for any resulting damages or injuries. Depending on your state's laws and other factors such as driver negligence and manufacturer's defects, either you (the driver), the seller/dealership, or even possibly the manufacturer could potentially be held liable.
Experienced Legal Guidance You Can Trust  
If you were involved in a car accident during a test drive, speak with our experienced auto accident lawyers at Leifer & Ramirez so they can help guide you through this complex situation and ensure that justice is served accordingly. Reach out to our office in Boca Raton, Fort Lauderdale, or West Palm Beach to schedule a free consultation. Call 561-660-9421 today.
Source:
cbsnews.com/news/test-drive-crash-jean-worme-killed-car-dealership-winter-haven-florida/