What is Premises Liability?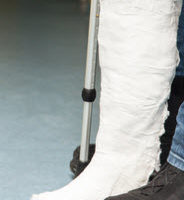 Generally speaking, if you are on the property of another, the owner of that property owes you a duty of care. Premises liability refers to the liability of homeowners, landowners, hotels, apartment complexes, shopping centers, office buildings, and other businesses. To be sure, different types of visitors on different types of properties are owed different levels of care.
Type of Visitors
There are three different types of classifications for visitors to either residential or commercial property. The classification determines what duties the property owner owes you.
Invitees: An invitee is a person entering a business or store premises for the primary purpose relating to that business. Common examples are a patron at a grocery store shopping for groceries, or someone going into a clothing store to purchase a new shirt. An invitee classification is not only for commercial properties. Utility workers or repairmen who enter a residential property to work in the home are also considered invitees. The duty of care owed to a licensee is to inspect for dangerous conditions that could cause injury to the invitee.

Licensee: Licensees are family or friends, either invited or uninvited, on the property of a homeowner for social or non-business purposes. Essentially, it a guest of a homeowner. The duty of care owed to a licensee is to repair unsafe conditions and warn visitors to known dangers.

Trespasser: A trespasser is a person who does not have permission to be on the land of another. Even though they are trespassing, they are still owed at least a basic duty of care. Property owners cannot intentionally set up traps that could cause deadly force to stop or catch trespassers. Additionally, if the property owner knows about the trespasser, they must inform the trespasser of any known dangers.
There is potential for the classification of a visitor to change. A common example is an invitee turning into a trespasser. If a person enters a grocery store, they are an invitee to the extent that they remain in permitted areas of the store. When a patron enters a 'staff only' area or some other noticeable unauthorized location, that visitor becomes a trespasser.
Under Florida law, there are special protections set up for child visitors. Under the Florida attractive nuisance doctrine, homeowners are required to lock or secure items/attractions that are commonly attractive to children that could cause them harm. Common examples are swimming pools and trampolines. These additions to property are known to entice children to come onto another's property. They see a fun attraction, not the danger of playing on these attractions unsupervised. A homeowner is required to take precautions to keep children safe from these items.
Contact an Attorney Today for Help
If you have been injured on another's property, the experienced Boca Raton personal injury attorneys at Leifer & Ramirez want to help you. We have the experience and skill needed to thoroughly research the legal options available to you. Contact us today for a free consultation.
Resources:
floridabar.org/news/tfb-journal/?durl=%2Fdivcom%2Fjn%2Fjnjournal01.nsf%2FAuthor%2FF5EDDA415D032B218525767E0071DA90
edis.ifas.ufl.edu/fe111