What Happens If Your Auto Insurance Is Canceled Just Before You Have an Accident?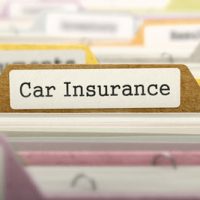 Florida follows a "no-fault" rule when it comes to auto accident damages. This means that if you are involved in a car accident, you are required to first seek coverage from your own auto insurance carrier no matter who was responsible for causing the damage. Only if your injuries meet a certain legal threshold can you then file a personal injury lawsuit against a negligent driver.
Given Florida law, it is critical that you always keep your car insurance coverage up to date. You also need to carefully read and understand the "fine print" of your policy. Insurers are quite adept at using contractual language to avoid coverage. And Florida courts are not sympathetic to insured drivers who run afoul of a contractual provision, even unintentionally.
Court: Insurer Not Required to Notify Mom of Son's Decision to Cancel Policy
A recent decision from the Florida Fourth District Court of Appeal, Spielberg v. Progressive Select Insurance Company, provides a cautionary tale on this subject. The facts of this case are fairly simple to explain: The plaintiff had an auto insurance policy with Progressive. Both the plaintiff and her son were named as insured persons on the policy. In November 2017, the plaintiff's son called Progressive on the phone and orally canceled the policy. The plaintiff was unaware of this.
A few days later, the plaintiff got into a car accident. She filed a claim with Progressive, mistakenly believing that she was still covered. Progressive denied the plaintiff's claim and informed her of the son's cancellation.
The plaintiff sued Progressive. She maintained the policy was still in effect because she had already paid her premium through the end of December 2017. More to the point, the plaintiff said she was never notified by Progressive of her son's cancellation. Unfortunately, both a trial court and the Fourth District held Progressive was never required to give such notice and dismissed the plaintiff's lawsuit.
Insurance policies are governed by Florida law. Among other things, the law details the procedures an insurance company must follow when canceling a policy. There is a provision that does require an insurer to notify the "first-named insured" when a policy is cancelled due to nonpayment of a premium, or for reasons of misrepresentation or fraud. But as the Fourth District explained, this notice requirement does not apply to voluntary cancellations made by another insured person on the policy.
Furthermore, the appellate court noted the language of the Progressive policy itself clearly stated any name insured–meaning either the plaintiff or her son–could cancel the policy at any time by simply calling Progressive, which is what the son did. The policy did not require Progressive to notify any other insured persons on the policy. So the plaintiff was out of luck with respect to her accident claim.
Speak with a Florida Car Accident Attorney Today
Dealing with an insurance company is often the biggest legal hassle a person faces after a car accident. An experienced  auto accident lawyer can provide you with advice and representation when filing an insurance claim. Contact Leifer & Ramirez today to schedule a consultation with a member of our team.
Source:
4dca.org/content/download/718044/opinion/193081_DC05_02102021_095951_i.pdf