The Tragic Results of Hit and Run Accidents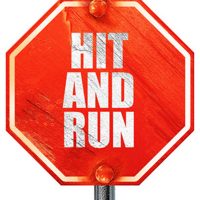 The South Florida Sun Sentinel has reported that a Porsche driver recently ran over two tourists and kept driving in an apparent hit and run accident. The unidentified driver was apparently heading up State Road A1A when he or she ran over a pair of Norwegian tourists when they happened to stumble onto the road at the precise moment the luxury car approached. The man and woman who were hit were outside a bar on Fort Lauderdale beach while in town with their friends for what was likely intended to be a vacation getaway. Instead, the man reportedly has tire marks on his back from being run over and Fort Lauderdale police are still looking for the driver of the red Porsche that left the scene of the accident.
How Often Do Hit and Runs Occur?

These accidents, while often leading to tragic results, unfortunately occur more commonly than they should and more often than any of us would like to contemplate. In fact, the month of February has been appointed as Hit and Run Awareness Month by the Florida Department of Highway Safety and Motor Vehicles in order to try to curb the significant number of these accidents. Unfortunately, statistics indicate that a hit and run crash happens somewhere in the U.S. every 43 seconds. And alarmingly, these numbers seem to be going up, not down. In 2016, there were almost 2,000 hit and run crashes nationwide that resulted in 2,049 fatalities. Disturbingly, this is the highest annual number of hit and run fatalities or crashes recorded since NHTSA began compiling statistics on fatal motor vehicle crashes in 1975.
What Steps Should Be Taken After a Hit and Run?

No one is ever expecting to be in an accident. We also all expect that if we happen to find ourselves involved in one, the other driver will stick around at the scene of the accident until authorities arrive. However, this doesn't always happen. Therefore, it is important to understand the steps that should be undertaken after a hit and run accident. After any accident, you should call authorities and obtain a police report without admitting any kind of fault. In addition, you should also:
Look at the vehicle that hit you and try to record details in your mind. Take note of details such as missing paint and bumper stickers even if you can't see the license plate number.
Check yourself for injuries. After assessing yourself, check on anyone who is riding with you as well as anyone else who was involved in the accident.
Look around for potential witnesses. Make sure that you record the names, phone numbers, and a short description of what the person saw.
As soon as possible, write down as much information as you can remember. Your account will become critical later on and should be recorded before details fade.
You Should Contact an Experienced Hit and Run Attorney.

If you or a loved one has been injured in a hit and run, there is a good chance that you are entitled to recover compensation in one form or another. Even if you can't locate the driver who left the scene, the right legal team may be able to help. The best way to find out your legal options is to reach out to an experienced legal team as soon as possible like the South Florida car accident attorneys of Leifer & Ramirez.
Resource:
sun-sentinel.com/news/crime/fl-ne-porsche-hit-run-20200207-7dd3zb3rrneqhov4w3gu52jzdi-story.html