The Consequences of Single-Vehicle Accidents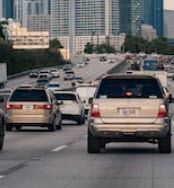 The Palm Beach Post recently reported that a single-vehicle accident on I-95 has resulted in tragic consequences. While authorities are still investigating the cause of the crash, the vehicle was reportedly traveling southbound when it hit an embankment, went airborne, overturned and hit a palm tree, according to a report from the Florida Highway Patrol. The two passengers in the vehicle were reportedly not wearing seat belts and were ejected from the car. Sadly, one of the passengers was pronounced dead on the scene and both the other passenger and the driver of the vehicle were subsequently hospitalized with serious injuries.
What is a Single-Vehicle Accident?
Unlike the traditional picture of a car accident, a single-vehicle accident is a type of road traffic collision in which only one vehicle is involved. These accidents can occur for a variety of reasons.
Why Do Single-Vehicle Accidents Happen?
Common causes of these accidents can include factors such as:
Distracted driving. Whether a driver is attempting to put on makeup, texting, or simply talking to passengers in the vehicle, distracted driving is always a potential hazard. It can cause a driver to inadvertently leave the road and lose control of the vehicle, causing a single-vehicle accident.

Impaired driving. Similarly, drinking or using drugs before climbing behind the wheel of a car is always a bad idea. This can impair a driver's ability to react to changing road conditions and understand what is happening around him or her, heightening the possibility of a single-vehicle accident.

Inclement weather. South Florida is known for its sudden rainstorms and changes in weather can quickly affect road conditions. While no one can control the weather, drivers should react to it appropriately by leaving extra time to travel.

Negligence of others. There can be other responsible parties even in the context of a single-vehicle accident. For example, a vehicle manufacturer might be responsible for an accident that occurs directly because of a defect in the vehicle. Similarly, even another driver on the road can act negligently in driving, causing or contributing to a single-vehicle accident.
How Common Are Single-Vehicle Accidents?
They happen more often than you probably think. Additionally, single-vehicle accident can have some of the most serious and tragic outcomes. Statistics published by the Insurance Institute for Highway Safety indicate that in 2017, approximately 54 percent of motor vehicle deaths that happened in this country occurred in single-vehicle accidents. The report also stated that 51 percent of car accident fatalities in Florida, or 1595 deaths, resulted from single-vehicle accidents in Florida during that same year.
Have You or Someone You Love Been Injured in a Single-Vehicle Accident Due to Someone Else's Negligence?
Establishing liability in a single-vehicle accident case can be extremely complicated. Therefore, it is imperative that you obtain competent legal help as soon as possible to help you or person that you love. The Florida auto accident attorneys Leifer & Ramirez have many people pursue the compensation that they deserve during our 25 years of combined experience and we can help you hold the responsible parties responsible. Contact us today for help and we can begin helping you hold the responsible parties accountable.
Resources:
iihs.org/iihs/topics/t/general-statistics/fatalityfacts/state-by-state-overview
palmbeachpost.com/news/20190324/1-dead-2-injured-in-single-car-crash-on-i-95-near-boynton-beach
/understanding-how-car-accidents-can-lead-to-traumatic-brain-injury/