The Basics Of Jury Trials In Florida Personal Injury Cases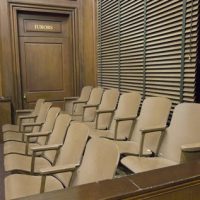 The vast majority of personal injury cases–by some estimates as high as 95 percent–are settled out-of-court without a trial. Indeed, many defendants are not eager to take their chances in court. But for those cases that do require a full trial, it is important to understand the role of the jury in the process.
The United States and Florida constitutions guarantee the right to a trial by jury in most criminal and civil cases. A jury trial is permitted but not required. That is to say, both parties to a civil lawsuit can elect for a bench trial instead, where the judge alone hears the case and renders a judgment.
Typically, the parties inform the court if they want a jury trial when they file their initial pleadings in the case. Note that a jury trial is necessary when either side makes a demand. So even if you as the plaintiff want a bench trial, the other side can demand and receive a jury trial.
Seating a Jury
You may be accustomed to seeing television courtroom dramas where criminal cases are heard by 12-member juries. In Florida, however, only six jurors are required to hear a civil case like a personal injury lawsuit. Actually, there will usually be 1 or 2 "alternate" jurors selected as well in case one of the regular jurors is unable to complete their service.
The trial jury is selected from a larger panel of potential jurors who are required to perform their jury duty on a given day. Before selecting the final jury, the court conducts a process known as voir dire. During voir dire, the judge and the parties may ask certain questions to the potential jurors. The main goal of this exercise is to screen out any potential bias.
Under Florida court rules, each party is normally allowed three peremptory challenges. This basically means you can strike up to three jurors for just about any reason. There are some restrictions. For example, you cannot use a peremptory challenge to remove a juror because they belong to a particular race. As long as there is no improper motive, neither the other party or the judge can refuse a peremptory challenge.
In addition to peremptory challenges, either party can make an unlimited number of "cause" challenges. This is where a party asks the judge to strike a juror for a specific reason, usually related to that juror's possible bias. Unlike a peremptory challenge, the other side can argue in favor of keeping the juror. Again, the ultimate decision to strike or seat the juror is with the judge.
Speak with a Florida Personal Injury Attorney Today
If you are contemplating a civil lawsuit, there are a number of factors you need to consider before heading to the courthouse. An experienced Boca Raton personal injury lawyer can guide you through the process. Contact Leifer & Ramirez today to schedule a free consultation with a member of our team.