Key Pieces of Evidence That Help You Build a Strong Personal Injury Case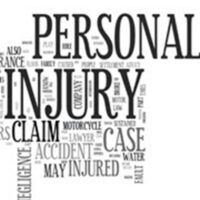 If you have been injured in an accident, it is imperative that you understand the types of evidence that can help you build a strong personal injury case. The evidence you provide can make a difference in the amount of compensation you are awarded, so it is essential to gather as much evidence as possible.
Our Deerfield Beach personal injury lawyers at Leifer & Ramirez understand the importance of gathering evidence to help clients strengthen their personal injury cases. If you were injured due to someone else's negligence, we can assist you with identifying all available pieces of evidence in your case and helping you pursue the compensation you deserve.
Evidence to Help You Build a Strong Personal Injury Case
Here are some key pieces of evidence that can help support your case when filing a personal injury claim:
Accident Report
An official accident report typically includes information about who was involved and what happened during the crash or incident. This report is usually generated by law enforcement officers at the scene and provides valuable information that helps establish who was at fault for the accident. It is extremely important to obtain a copy of this report to document your case.
Police Report
Depending on how serious the accident was, law enforcement may take a statement from each person involved in the incident and submit it as an official police report. This report includes details about what happened at the scene and can be used as evidence in court if necessary.
Note: For example, drivers involved in motor vehicle accidents are legally required to report crashes that involve injuries, deaths, or at least $500 of vehicle or property damage (Florida Statutes § 316.065).
Witness Statements
Witnesses who saw or had any involvement with the incident can provide testimony that could be beneficial to your case. Having witnesses present at trial can also serve as powerful visual evidence, making them an invaluable part of your case's success.
Medical Records
Your medical records are essential to building your personal injury case because they provide documentation of your injuries and the treatment costs associated with them. It is important to keep all relevant documents such as hospital bills, doctor's notes, prescriptions, and other related paperwork for use in court proceedings or settlement negotiations.
Photos and Videos
Photos taken before or after an accident can be used as evidence to show how severe the damage was from an incident or injury. If there were any surveillance cameras nearby that caught footage of the incident, these videos could also be used as additional proof for your case.
Personal Journal
Keeping track of all significant events related to your injury including doctor visits, medication taken, pain levels experienced, and any other related matters will help strengthen your case if it goes to trial. Journal entries can also serve as effective reminders when recounting events during deposition interviews or court testimonies if necessary.
Let Us Help You Build a Strong Personal Injury Case
Building a strong personal injury case requires having enough credible evidence that supports your claim so you can receive appropriate compensation for damages incurred due to another's negligence or misconduct. Contact our lawyers at Leifer & Ramirez for assistance in gathering key pieces of evidence and building a strong personal injury case. Get a free case review by calling 561-660-9421 today.
We serve clients throughout the state of Florida, including Boca Raton, Delray Beach, Pompano Beach, Deerfield Beach, Fort Lauderdale, and West Palm Beach.
Source:
leg.state.fl.us/Statutes/index.cfm?App_mode=Display_Statute&URL=0300-0399/0316/Sections/0316.065.html