Is Your Insurance Refusing to Pay Your Hurricane Claim? We Can Help.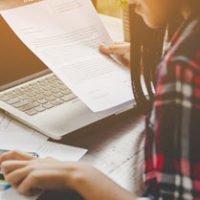 After a devastating hurricane season in 2017, Florida's legislature and governor promised several changes to help protect the residents of the Sunshine state. Heading in to this year's season the state has enacted 27 out of 78 recommendations from the Florida House of Representatives' Select Committee on Hurricane Response.
After Hurricane Irma ripped through Florida last September, there was over $8.6 billion in damage to property. The recommendations of the committee ranged from ensuring generators and fuel to assisted living centers and nursing facilities to creating a sales tax holiday for disaster preparedness.
While we may like to think that our insurance company is on our side when it comes to a hurricane claim, that isn't always the case. Insurance companies are designed to deny, or at least minimize, the claims that they receive. This means that you may need help getting your claim paid. If you need to file a hurricane insurance claim, there are some things that you should know that could make a difference on whether or not you get the compensation that you are entitled to.
Your First Contact with Your Insurance Could Determine if Your Claim Gets Paid. Even if you are under a significant amount of stress, your insurance company will record every word you say to them, and if you're not thinking straight, that could damage your claim.

If the Storm Was Named, You Should Have Coverage Under the Windstorm Portion of Your Policy. This type of coverage, defined as coverage for loss and damages that results from a windstorm, also covers hurricane damage and damage from tornadoes that spawn from the named hurricane.

Be Cautious What Statements You Make to Your Insurance Agent or Company. Florida insurance policies have cooperation clauses, which means that you have to answer questions that your insurance company asks. However, because you are likely under stress, it is best to answer those questions only after consulting with an experienced attorney because the questions are often intentionally complex and confusing.

Always Respond to Your Insurance Company's Information Requests. Due to the cooperation clause you will likely receive a request for information from your insurance company and you must comply. If you need additional time to gather information, simply reply to them in writing requesting more time.

There's No Need to Worry About Attorney Fees If You Are Forced to Hire an Attorney to Get Your Claim Paid. Florida statutes say that if you are forced to take your insurance company to court in order to get your claims paid, your insurance company must pay your attorney fees if you win your case.

Your Insurance Company Must Replace Your Personal Property with Items Similar in Like, Kind, and Quality. This means that if you had an expensive name brand television, they may not replace it with a cheaper store brand television. It is important to document all items including model, manufacturer, etc.

Damages from Flooding During a Storm Surge Typically Aren't Covered by Windstorm Coverage. Rather than being covered by your homeowner policy, these types of losses are covered by the Federal Flood Insurance Program.
How an Attorney Experienced in Hurricane Claims Can Help
When it comes to dealing with your insurance company after a hurricane, you need to know your rights and be protected. Unfortunately, your insurance company may not be on your side. The attorneys at Leifer & Ramirez will make sure rights are protected and do everything we can within the law to get you the compensation that you are entitled to. Contact us today for a consultation.
Resource:
insurancejournal.com/news/southeast/2018/06/04/491110.htm