Is Hiring a Rideshare Service Like Uber Safe?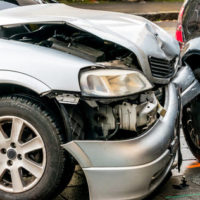 Although there have been plenty of reports of the dangers of riding in a car with strangers, some studies are showing that ridesharing services like Uber and Lyft could be related to a decrease in DUIs and fatal car accidents.
Although statistics for ridesharing services are not well monitored, if at all in most major cities, it can be agreed on that ridesharing makes it easier for people to hire a driver after a night out of drinking. Data from the FBI shows that DUIs, depending on the city studied, have decreased as much as 62 percent per year.
Even with those statistics, some people argue that hitching a ride with an Uber or Lyft driver is much less safe than hailing a taxi cab to get you to the same place.
Are Taxis Safer than Rideshare Services?
New York is one of the only states that keeps track of accidents involving for-hire car services such as Uber and Lyft. Statistics show that accidents involving such rideshare services tripled from July 2014 to June 2016. Five of those accidents resulted in fatalities. In comparison, the number of accidents involving taxi cab drivers has decreased over the same time period and has resulted in no fatalities.
Some people believe the difference in numbers is due to the larger number of rideshare services being offered, which has ultimately reduced the use of taxis. However, it could also be due to distracted driving because the drivers are often using more than one mobile device to perform their jobs, which takes their eyes off of the road.
Florida Crash Statistics
Unfortunately, Florida doesn't keep statistics yet on accidents involving rideshare services. The 2017 statistics released by the Florida Department of Highway Safety and Motor Vehicles shows that there were 388,032 car crashes in the state, but that number declined by nearly 8,000 accidents from 2016.
The report shows that in those accidents, 2,892 fatalities occurred and March was the month for the highest number of accidents. People between 25 and 34 were the most likely to be involved in an accident, with Friday being the day with the highest number of vehicle collisions. The 2017 report shows that 42,019 of the accidents involved commercial vehicles, but that number doesn't specify if any of those vehicles were rideshare vehicles.
How an Attorney Can Help
With statistics in Florida leaving your imagination running wild on whether it is safe to use rideshare services such as Uber or Lyft, it is important to be cautious when choosing a driver or service to get you from one place to another. If you have used a rideshare service and been injured in an accident, you have rights that you should know about.
Consulting with an attorney that is experienced in such accidents can help you receive the compensation you deserve for your injuries. The attorneys at Leifer & Ramirez have over 25 years of experience and can help you understand your rights if you have been injured. Contact us today for a consult in one of our conveniently located Florida offices.
Resources:
nypost.com/2016/08/25/avoid-car-services-if-you-want-to-survive-in-nyc/
firesportal.com/Pages/Public/QuickStats.aspx