Is An Arbitration Agreement Enforceable If It Would Be Too Costly For The Plaintiff?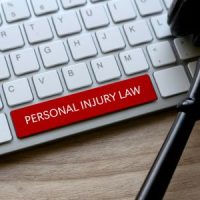 A common tactic used by nursing home operators to avoid potential abuse and neglect lawsuits is to insist their residents sign binding arbitration agreements. Arbitration is often presented as a quicker, less expensive alternative to litigation for resolving legal disputes. But in many cases, arbitration is actually more costly for the party seeking to vindicate their rights. Unfortunately, this burden alone is not always enough to get a court to invalidate a questionable arbitration agreement.
Florida Appellate Courts Are Divided
Take this recent decision from the Florida First District Court of Appeals, Wick v. Orange Mark Management, LLC. This case involves a woman who died while a resident of the defendant's nursing home. The plaintiff, the victim's daughter, sued the defendant for negligence and wrongful death. In response, the defendants moved to enforce an arbitration agreement contained within the victim's admissions paperwork.
Opposing arbitration, the plaintiff argued that "the cost of arbitration was so expensive that it rendered the arbitration clause invalid." A circuit court judge rejected this and other arguments and held the arbitration agreement was enforceable. The plaintiff appealed, but the First District reached the same conclusion.
The First District did note, however, that there are decisions from the U.S. Supreme Court that "suggest that a trial court may find an arbitration agreement invalid based only on the prohibitive cost of arbitration when the cost of arbitration prevents a party from effectively vindicating her statutory rights under federal law." At the same time, the Supreme Court has never actually invalidated an arbitration agreement on such grounds. To the contrary, federal law strongly favors the enforcement of arbitration agreements even when they are unfair to one side.
Furthermore, the nursing home arbitration agreement in this case is governed by Florida law, specifically the Florida Arbitration Code (FAC). And here, the First District noted the state Supreme Court has never even addressed whether a judge can invalidate an agreement under the FAC. Two other appellate courts–the Second and Fifth Districts–have said that "prohibitive cost is a stand-alone defense to an arbitration agreement." The Fourth District, however, has said it is not. In this case, the First District decided to side with the Fourth District and held there was no legal authority for allowing a "prohibitive-cost defense to an agreement governed by the FAC and presenting a claim arising under state law." The First District therefore upheld the agreement and certified its conflict with the prior rulings of the Second and Fifth Districts.
Speak with a Florida Nursing Home Neglect and Abuse Attorney Today
Arbitration agreements often waive valuable rights that a person would otherwise enjoy in a personal injury lawsuit. If you are presented with such an agreement, you need to think long and carefully before signing on the dotted line. And if a party tries to enforce such an agreement against you, it is imperative to consult with an experienced Deerfield Beach nursing home neglect lawyer who can advise you of your options. Contact Leifer & Ramirez today to schedule a free consultation with a member of our personal injury team.
Source:
2dca.org/content/download/781516/opinion/201848_DC08_09032021_075810_i.pdf