How Your Personal Injury is Like a Thrilling Story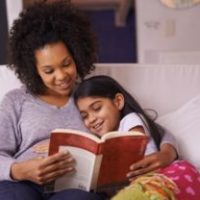 Your personal injury case involves a lot of storytelling. You must tell the judge, jury, or insurance company your side of the accident, and your witnesses must also interlace in their view of what happened. Without this storytelling element, the jury or judge may not be able to follow what happened in your case.
Think of what you would want to hear as a jury. Wouldn't you want to hear all the facts weaved together in a story instead of in a random order that does not make much sense? Many of the elements of a story can also be found by working with a Boca Raton personal injury lawyer on your personal injury case.
Plot
In order to have a story, you must have some kind of plot or storyline. In a lawsuit, you must present very specific facts to meet all of your legal obligations in a claim. However, if you present all of these facts in a way that doesn't make sense, it is easy to assume that you are missing some of those required elements.
Instead, telling a story with the facts not only makes your case easier to understand, it also makes listening to all the facts much more enjoyable for those that need to be listening and paying attention to it.
For example, the plot for a car accident case does not just start when the accident occurs. It actually starts with what you were doing that day, including where you were going, who you were with, and various other details. The crash is the climax of the story and everything after the accident are the falling actions.
Characters
Every story has characters, and in your personal injury case, you are a character in the story. It is important to paint yourself in the best light possible for your claim. You will probably explain what type of person you are by discussing various aspects of your life, including your employment, medical history, and education.
The judge, jury, or insurance company may try to find fault with your "character" by digging into any negative element of your past. For example, if you have been previously convicted of perjury (lying on the stand), then the opposing counsel may try to bring that out in trial to undermine your credibility.
This background gives your character more life, providing the listener with reasons that you might have done things within the story.
Voice
You are likely not the only character in your personal injury story. There may be witnesses or other parties involved that may testify as well. In addition, your family or friends may also be involved in the case by providing more information about your injuries, lifestyle, or workplace.
Each of these people provides a different viewpoint for the story that is very valuable for those who are trying to understand the whole picture.
Your personal injury attorney combines all of these voices to give the judge, jury, or insurance company a complete story that does not have any information missing. Your attorney uses this story in his or presentation of the case—in negotiations and in opening and closing statements. Virtually every question or argument at trial is to build up and combine the various voices in your story.
The Ending to Your Personal Injury Case
The story of your accident that lead to injury does not end until your personal injury case has concluded. The idea behind personal injury claims is that the damages you receive should attempt to make you "whole" again—as if the accident never happened. Your case can only be concluded when you know whether or not you will receive these damages.
Even after that point, the story of your life may have drastically changed following your personal injury. Hopefully the conclusion of your personal injury case story will help your life story in a meaningful way.
Your Boca Raton personal injury lawyer can help you tell your story in a way that will increase your chances of obtaining a favorable result in your personal injury case.

Related Articles :
Discover What You Don't Know about Personal Injury Cases
What Your Personal Injury Attorney Needs to Know About Your Accident