How pedestrians can be safe on Halloween night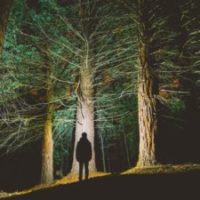 Halloween is a delight for kids of all ages. For little ones, the excitement of donning a costume and walking through the neighborhood to get candy is an experience like no other. For adults, transforming themselves and going to a costume party is probably as much fun as a grown man or woman can have all year.
With all the excitement that comes with Halloween, there are some hazards to be aware of. After all, the National Highway Traffic Safety Administration has found that pedestrian accidents tend to increase on Halloween night. Indeed, there are far more people on the streets that evening, and there may also be more people who may be intoxicated on the streets.
Because of this, there are several safety tips that pedestrians should follow.
Be aware of your surroundings – Because more pedestrian traffic will be out after the sun goes down, it is important for both drivers and pedestrians to be aware of their surroundings. For pedestrians in particular, it is important to stay focused on watching traffic and not be distracted by incoming texts and Facebok updates.
Be bright – It is amazing how difficult it is to see pedestrians in the dark. Because of this, trick-or-treaters should make sure to have glow sticks, carry flashlights or even have LED lights so that they may be seen.
Cross at crosswalks – Crossing at crosswalks benefits pedestrians in two ways. First, they offer a safe place to cross a busy intersection. Second, they offer pedestrians legal protection should they be involved in an accident.