8 Valuable Tactics for a Successful Personal Injury Case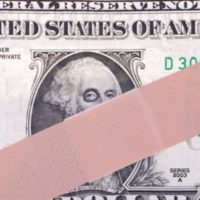 In the world of personal injury cases, many victims who want to file personal injury suits often make errors, costing them their entire claim. But hiring a Fort Lauderdale personal injury attorney can help all this—ensuring a successful case for personal injury victims.
At Leifer & Ramirez, we frequently see some of the same client mistakes in personal injury cases.
To help avoid these mistakes, use the following tactics for your personal injury case.
Never admit fault. Even you think you might have contributed to an accident, you should never state that to the other party or to anyone else. Do not apologize after an accident. Even a passing comment can come back to haunt you during settlement negotiations or at trial.
Always report your injuries. In many cases, clients do not mention their injuries to police officers or to their employers, for example. You must report your injuries so there is a record of them. Call the police if you have been involved in a motor vehicle accident. Mentioning the injury to a co-worker is not enough. The court and juries will wonder if your injury was as serious as you claim if you did not say anything about it.
Do not sign a settlement offer without talking to an attorney first. If you sign a settlement offer, you may lose your right to a settlement. Always have an experienced personal injury attorney look over the offer before you accept. Once you have signed that offer, it is difficult (if not impossible) to get additional money that you would otherwise deserve.
Get a personal injury lawyer for your personal injury case. You cannot just employ any attorney for your personal injury case. You need one that specializes in personal injury cases. Other areas of the law function differently from personal injury claims. You need a professional with knowledge and experience in this very specific area of the law.
See a medical professional if you are injured. See a doctor if you have suffered any kind of injury after an accident. This will not only ensure that your wounds are addressed, but it also creates another record of your injuries. You can use this record as evidence later when negotiating for a settlement or presenting your injuries in court.
Follow medical advice. If you see a doctor, follow their instructions for your continued care. When the other side tries to show that your injury is not as serious as you say it is, they will point out any time that you did not follow a medical professional's instructions. Of course, following medical advice is good for your overall well-being.
Write down dates and take photos. For a successful personal injury claim, you need to present evidence of damages and injuries. Write down any information about the accident or your injuries. Take photos of your injuries and the damage to your vehicle, if applicable. Save physical evidence as well.
Do not fight the insurance company alone. Insurance companies have creative tactics to get around paying your legal claim. The Leifer & Ramirez can help you get around their excuses to get you the money you deserve.
Call today at 561-660-9421 or use the Contact Us form on the right for a free case evaluation.