3 Common Long-Term Medical Costs after an Accident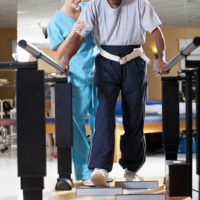 Immediately following a serious accident, you could face thousands of dollars in medical costs. But, what about the long-term costs associated with your injuries? For most accident victims, it is hard to look into the future, especially when calculating medical costs. While difficult, those costs are important and they can determine how much you receive for your injury during your civil suit.
There are numerous medical costs that may haunt you for the rest of your life, but some of the more common include psychological, brain, and physical therapy costs.
Psychological Medical Costs
After an accident, it is not uncommon to feel anxious. But, what if you develop severe depression that becomes so debilitating you cannot get up and go to work, eat or even function? What if you develop post-traumatic stress disorder (which can be caused by any type of traumatic experience)? Or, what if you develop a phobia of driving a vehicle altogether?
These types of psychological issues may not be present right after your accident, but could be a long-term medical cost in your future. For example, as a long-term condition, you may have difficulty driving a car again, which may impact your daily life and your ability to work for a living.
Traumatic Brain Injury and Associated Costs
A traumatic brain injury is serious and can be life-threatening. After a severe injury to the brain, you may spend the rest of your life in physical therapy, counseling, and even receiving multiple surgeries to repair the damage. This can be financially devastating for anyone to go through and the rehabilitation from TBI can cost thousands. And, your injury itself could impact your quality of life.
Physical Damage and Therapy
Your accident may have caused severe damage to your spinal cord, neck, arms or even legs. While you are treated for the initial injury, you may need physical therapy to help you recover. Even short-term physical therapy can be expensive, but some patients require ongoing physical therapy treatments for the rest of their life in order to stay pain-free and function.
A Personal Injury Lawyer in Boca Raton Can Help
If you were injured in an accident, car insurance will only pay for the initial medical costs; they won't look at the long-term effects. A personal injury lawyer in Boca Raton will calculate your costs now as well as in the future to make sure that you are adequately compensated.
Contact the team at Leifer & Ramirez today for your personal injury case. We offer free consultations and we will fight to have your long-term medical costs covered, regardless of how long they are needed.