Why You Need To Establish A "Duty Of Care" In A Florida Personal Injury Lawsuit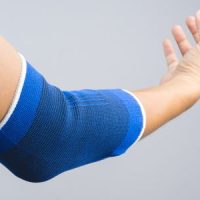 Personal injury claims are always rooted in a duty of care. This refers to the defendant's legal obligation to act in a reasonable manner to prevent harm to the defendant. A simple example of duty of care is traffic accidents: Every driver on the road has a duty of care to follow the traffic laws and take reasonable action to avoid hitting other cars or people.
Florida Appeals Court Dismisses Lawsuit Against Catholic School Over Student Injured in Community Service Activity
Establishing a duty of care is a necessary threshold to pursue any type of personal injury case. This is often more difficult than you might think. Indeed, there are many cases where a plaintiff may think they have established a duty of care but a judge disagrees.
Take this recent decision from the Florida Third District Court of Appeal, Neff v. Archdiocese of Miami, Inc. This case involved a Catholic high school student who was injured while performing a school-related community service obligation. The legal question was whether the Archdiocese of Miami had a duty of care to prevent these injuries from occurring.
The school required some form of community services as a condition of graduation. The school provided students with a list of 45 "pre-approved service opportunities." The students were not restricted to this list, however, and were free to select another "service opportunity" provided they obtain prior authorization from the school.
The plaintiff in this case was a student who selected one of the 45 listed organizations. While performing her service obligation on the organization's premise, she was injured while "left unsupervised with a horse that reared up and came down on her foot," according to court records. The plaintiff and her parents subsequently sued the Archdiocese and the organization, alleging both were liable for their failure to supervise.
The Archdiocese successfully moved to dismiss the allegations against the school. The trial court granted summary judgment after holding the plaintiff failed to establish any legal duty of care. The Third District agreed and affirmed the grant of summary judgment.
As the appellate court explained, there is case law in Florida holding schools responsible in cases similar to this one. In 2000, the Florida Supreme Court held that when a school assigned a student to a particular location as part of an off-campus activity, that could establish a duty of care. But in this case, the Third District said, the Archdiocese did not assign the plaintiff to a particular organization or location. The school had no "final say" over where the plaintiff performed her service and thus there was no duty of care.
Speak with a Florida Personal Injury Lawyer Today
If you or someone in your family has been injured in an accident, you understandably want to hold those responsible legally accountable. An experienced Boca Raton personal injury attorney can review the facts and circumstances and provide you with appropriate legal advice on what steps to take next. Contact Leifer & Ramirez today to schedule a free consultation with a member of our team.
Source:
3dca.flcourts.org/content/download/824782/opinion/201340_DC05_01262022_100714_i.pdf