If I Win My Personal Injury Lawsuit, Is The Defendant Responsible For Paying My Legal Bills?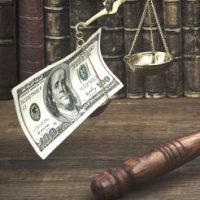 Most personal injury lawsuits are settled without the need for litigation. Indeed, it is not unusual for a plaintiff to make a settlement offer to a defendant just before trial and vice versa. Florida law strongly encourages parties to settle. Or put another way, the law punishes those parties that refuse to accept a reasonable settlement offer.
Under Section 769.79 of the Florida Statutes, when the defendant in a personal injury cases refuses a settlement offer from the plaintiff, and the plaintiff ultimately obtains a judgment that is "at least 25 percent more than the amount of the offer," said plaintiff is also entitled to receive her post-offer attorney's fees and costs.
So let's say you are injured in a car accident. You sue the other driver for negligence. You offer to settle your claims for $100,000. The defendant refuses your offer and you go to trial. The jury returns a verdict in your favor for $150,000. Since this exceeds the 25 percent threshold in Section 768.79, you can then ask the judge to award you your legal fees and costs incurred after the point when you offered to settle for less. This is important because the normal rule in Florida is that each side is responsible for paying its own legal fees and costs in a personal injury action.
Pre-Offer Expenses Do Not Count
It is important to note that Section 768.79 is only designed to cover post-offer and not pre-offer legal expenses. The Florida Second District Court of Appeal recently clarified this in a personal injury case, Estate of Elfriede Z. Sweeney v. Washington, involving a car accident. In this case, the plaintiff sued the defendant estate for negligence. In March 2019, the plaintiff made a settlement offer, which the defendant rejected. The plaintiff eventually recovered a judgment from a jury.
The plaintiff then sought an additional award under Section 768.79. In submitting her legal costs and expenses, she included the prepaid deposition fees for two expert witnesses, who were not deposed until after the settlement offer was served on the defense. If those fees were counted towards the calculation under Section 768.79, then the judgment later obtained by the plaintiff would exceed the threshold for receiving attorney's fees and costs. The trial judge decided the deposition fees did count towards the calculation and entered an appropriate award.
The Florida Second District Court of Appeal reversed that decision, however, explaining that the expert fees were not "reasonably necessary" at the time the settlement offer was made, because as noted above, neither witness' deposition had actually been taken. As a general rule, the costs of non-testifying experts are not allowable expenses. And since the fees here should not have been counted, the plaintiff's judgment did not exceed her settlement offer by at least 25 percent.
Speak with a Fort Lauderdale Personal Injury Lawyer Today
If you are involved in a personal injury lawsuit, there are many legal issues that may affect your rights. An experienced Delray Beach personal injury attorney can provide you with critical advice and representation. Contact Leifer & Ramirez today to schedule a free consultation.
Source:
2dca.org/content/download/781516/opinion/201848_DC08_09032021_075810_i.pdf