Can I File a Car Accident Claim Without a Police Report?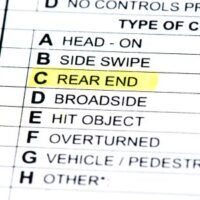 One of the most important documents to have after you have been involved in a car accident is a police report. While it might be tempting to skip this step, you should never overlook the importance of a police report in documenting the accident. But what do you do if you realize too late that you never got a police report? Can you still file an auto accident claim without one?
Our West Palm Beach auto accident lawyers at Leifer & Ramirez can assist you with filing a claim for compensation with or without a police report. We understand what challenges you may face if you do not have a police report and are prepared to address those challenges.
Why You Need a Police Report After a Car Accident
A police report is essential for many reasons. First, it provides an unbiased account of what happened during the accident. The officer who creates the report will gather information from all involved parties and witnesses, and may even take photos of the damage. This documentation will be critical if you need to pursue an auto accident claim through insurance or in court.
A police report also serves as evidence when you file a claim with your insurance company. With the evidence provided in the police report, it is easier for insurance companies to determine liability, which helps speed up the process of getting your insurance claim paid. Finally, a police report can provide peace of mind, knowing that you have an official record of the accident.
Note: Florida Statutes § 316.065 requires drivers who have been involved in an accident to contact local law enforcement when the crash involves injuries, deaths, or property damage that exceeds $500.
Can You File a Car Accident Claim Without a Police Report?
The simple answer to this question is, "Yes, you can file a car accident claim without a police report." However, it might not be easy. Without an official police report, you will need to gather all the evidence you can to prove your case. This will include photos of the vehicles involved in the accident, witness statements, and your own recollection of what happened. These documents can help support your insurance claim or legal case.
The Challenges of Filing a Claim Without a Police Report
Filing an accident claim without a police report can be challenging. For starters, insurance companies might be reluctant to accept a claim without a police report. They may require additional evidence to back up your claim. Without a report, they may question whether the accident occurred at all, or whether you could be at fault for the accident.
If you pursue legal action, not having a police report can hurt your case's credibility. Insurance adjusters and juries might wonder why you did not file a police report in the first place. Additionally, the lack of an official report may limit your ability to recover compensation for damages.
In short, while you can file a car accident claim without a police report, you should be prepared for the challenges that come with it.
Get Knowledgeable Guidance from a Lawyer
It is important to always file a police report after being involved in a car accident. However, if you forget to get a police report, or if one is not available, you can still file a claim. Just be prepared for the added complications and potential challenges. Our lawyers at Leifer & Ramirez can help you deal with any complications and challenges that may arise when filing a car accident claim without a police report. Get knowledgeable guidance from our lawyers by calling 561-660-9421. Schedule a free case review today.
Source:
leg.state.fl.us/Statutes/index.cfm?App_mode=Display_Statute&URL=0300-0399/0316/Sections/0316.065.html