Why you shouldn't waste money on rental car insurance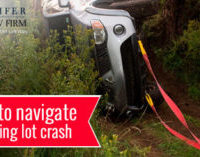 Spending spring break in Florida has become an annual ritual. Whether you are a college student or a parent taking young children, tourism in March is just as popular as spring training. A great number of visitors will be renting cars when they come from other places. Besides the choices of vehicles and whether to accept the gas fill-up options, the likeliest question renters will have to answer is whether they will accept the rental company's insurance options.
Most companies offer extra collision and damage insurance, as well as medical protection and personal property protection. Indeed, having peace of mind in knowing that you are covered in the event of an accident is nice; but is it worth the extra fees and costs?
This question is vital considering that many people don't realize that they may not need this insurance.
Essentially, if you have comprehensive collision and liability insurance through your own auto insurance provider, chances are that the coverage will follow you with any rental car you have. Also, the medical protection may not be necessary if you have your own health insurance; as it will cover a majority of the hospitalization and treatment costs in an accident.
And that personal protection policy? You can probably decline that as well if you bought a coverage package through Best Buy, Verizon wireless, or wherever you bought your laptop or cell phone. Also, your homeowner's insurance would probably cover that Prada bag or your Dolce & Gabbana sunglasses if they are ruined in a crash.
Take note, the preceding is not legal advice. If you have questions about the extent of your coverage, contact your provider.