Summertime Means More Drunk Driving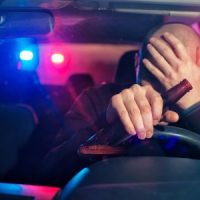 It's summer time, and along with barbeques and beach days, that means DUIs are on the rise. Teenagers and college students being out of school as well as an increase in social events and social drinking have been cited as some of the causes for the increase in drunk driving that occurs this time of year. Some statistics indicate that as much as 28% of all drunk driving accidents occur during the summer. This means that if you are involved in an accident this summer, it's important to consider the possibility that the other driver could be intoxicated and look for signs that they may be. This is relevant if you suffer an injury due to the accident and need to bring a personal injury lawsuit to recover for damages.
Suing for Drunk Driving Accidents
If you have suffered a serious injury due to a drunk driving accident, the medical expenses can be hundreds of thousands of dollars. This is a burden that you should not, and do not, have to bear. The person who negligently drove while under the influence of alcohol is financially liable for the full extent of the harm that you suffered. If they are found to have been driving while intoxicated, this is considered de facto proof that they were driving negligently, which establishes their liability. This is also why it is important to look for signs and tell police if you believe the other driver may be intoxicated so that they can perform the proper tests.
Damages for a Drunk Driving Accident
Bringing a personal injury lawsuit for injuries suffered in a drunk driving accident allows you to recover for all expenses stemming from the crash. This includes the costs of all medical treatment, prescription medication, physical therapy, transportation to and from appointments, lost wages if you had to miss work due to the injury, and loss of income potential if you will be unable to return to work at the same pay level due to lessened physical abilities. You can also recover for pain and suffering experienced due to the crash. In some cases, punitive damages may also be available. There are many factors involved in the calculation of damages, so the best way to get an understanding of what amount of damages you are entitled to is to consult with an attorney who can review the facts of your case and ensure that you see all the right professionals, such as doctors, specialists, and a vehicle appraiser. Taking these steps to get an accurate idea of your injuries and what it will take to recover from them, as well as the extent of actual damage to your vehicle, will allow you to avoid taking a settlement that may sound good initially but will fail to actually cover your damages and expenses.
Contact Leifer & Ramirez
If you have been injured in a car accident caused by a drunk driver in the Boca Raton area, you need a dedicated legal advocate on your side. Contact the Boca Raton auto accident lawyers at Leifer & Ramirez today and get the compensation and support that you are entitled to.
Source:
leg.state.fl.us/Statutes/index.cfm?App_mode=Display_Statute&URL=0600-0699/0627/Sections/0627.736.html