Summer Hazards You Should be Aware of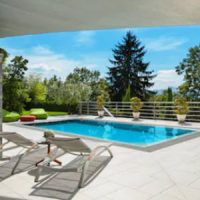 We are currently in the midst of summer and many of us are enjoying some of the benefits that come with it. The warmest months of the year mean that kids are out of school, participation in outdoor activities is in full swing, and some of us have even been enjoying gathering with small numbers of people we hadn't seen in months due to the coronavirus pandemic. But while the summer is an ideal time to get outside and enjoy the weather, the activities that come with it can also be accompanied by health risks.
Heat-related illnesses. Excessive heat during the summer can result in everything from more mild injuries like dehydration to heatstroke that can have severe implications. Unfortunately, excessively high body temperatures can damage or even cause vital organ system failures and death in the most severe cases. And according to the Centers for Disease Control and Prevention (CDC), almost all of the upwards of 8,000 heat-related fatalities that occurred during one examined eleven year period happened in the summer months between May and September.
Grilling and barbecuing. Following an examination of one five-year period examined as a whole, the National Fire Protection Agency determined that cooking was the leading cause of home fires and home fire injuries. It is likely unsurprising that the number of accidents can increase in the summer as more and more people leave their homes to barbecue and grill in the backyard.
Swimming pools. Swimming pools can offer a much-needed break from the hot Florida sun and many people hop in the water to have fun and cool off as temperatures climb. However, they can also represent a unique hazard, especially for the youngest of our loved ones. The CDC has asserted that one in five people who die from drowning are children aged 14 and younger.
Amusement parks. Disney World recently reopened after being closed for months to help combat the spread of coronavirus. Along with the thrills and excitement that comes with a visit to the amusement park, there is unfortunately also the risk of encountering a mechanical defect on one of the rides that can lead to injury. In addition, even the limited numbers of people currently allowed equate to a sizable population walking through the grounds that can easily create the perfect conditions for slip and falls.
Let Us be Your Guides

Life can quickly become very difficult any time you have been injured because of what you suspect is someone else's negligence. No matter what kind of personal injury you are suffering from, you deserve and have every right to consult with an attorney for options in your specific situation. As the personal injury attorneys at Leifer & Ramirez, with offices in Boca Raton, Fort Lauderdale and West Palm Beach, you can depend on us to take a look at the unfortunate circumstances of your injury and help you determine the best course of action for holding the responsible parties accountable. We will put forth our best effort to help you recover all the compensation you are entitled to under Florida law. Contact us for help today.
https://www.leiferlaw.com/the-four-elements-of-a-successful-personal-injury-claim/