Medical Malpractice and the Remedies Available to You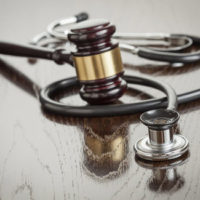 Was your healthcare improperly mishandled? Was there medical malpractice? The experienced medical malpractice attorneys at Leifer & Ramirez can help you. Being in the hospital, or visiting a doctor, can be scary. Being mistreated or cared for only makes that frightening experience worse. We can answer all your questions and find out what the solution is to your case. Our attorneys are extremely capable of handling your case and fighting for your rights.
What is medical malpractice?
Medical malpractice is defined as "improper, unskilled, or negligent treatment of a patient by a physician, dentist, nurse, pharmacist, or other healthcare professional." Essentially, a healthcare provider makes a mistake and that mistake injures or harms a patient. Each state has distinct medical malpractice laws. This means that not every mistake will constitute medical malpractice. Florida Statutes indicate that medical malpractice occurs when a healthcare provider violates his or her standard of care in treating a patient. The healthcare provider must provide the same level of care that a reasonably prudent similar healthcare provider would also use under similar circumstances.
What happens during the medical malpractice case?
In Florida, a medical malpractice case has a statute of limitations of two years. This means that a case must be filed within two years from when the patient knew or should have known that the injury occurred. Your attorney will file the necessary court documents and be in contact with opposing counsel. There will most likely be attempts to settle, but if settlement agreements cannot be reached, the case will go to trial. A judge will instruct the jury of what medical malpractice is, both sides will prevent their case, and a verdict will be determined.
What damages are available to me?
In determining damages, both economic and non-economic damages will be considered. Economic damages are monetary damages like hospital bills, treatments, and the like. Non-economic damages are compensation for non-monetary damages, like pain and suffering. Florida has a maximum of $1 million for non-economic damages, depending on the circumstances. Punitive damages may also be awarded if it can be shown the healthcare provider intended to cause serious harm. Punitive damages are damages to punish the wrongdoer and deter others from committing the same, or similar, act.
What should I do if I am a victim of medical malpractice?
Contact an attorney right away. An attorney will make sure that every step in a case is done properly. They will handle the deadlines, discovery, and communications with other parties. The dedicated attorneys at Leifer & Ramirez are experienced in handling medical malpractice cases. We work tirelessly to make sure you get the compensation you are entitled to.
Resource:
leg.state.fl.us/Statutes/index.cfm?App_mode=Display_Statute&URL=0700-0799/0766/0766.html