7 Most Commonly Misdiagnosed Medical Conditions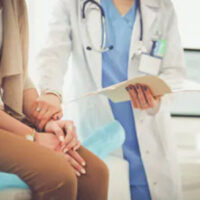 Receiving a misdiagnosis can be a stressful and confusing experience for anyone. Unfortunately, medical errors continue to happen, and they can have devastating consequences. Even with advanced technology and sophisticated medical tests, misdiagnosis is still a problem.
Our Deerfield Beach incorrect diagnosis lawyers at Leifer & Ramirez help patients recover compensation from negligent doctors who make diagnostic errors.
What Are the Most Commonly Misdiagnosed Medical Conditions?
Below are some of the most commonly misdiagnosed medical conditions:
1. Cancer
One of the most common medical conditions that are misdiagnosed is cancer, particularly of the breast, colon, and lung. Sometimes, doctors may mistake cancer symptoms for other conditions, such as infections, fibrosis, or cysts. This can cause delays in treatment, which can severely impact the patient's outcome.
Fact: According to a study published in the National Library of Medicine, missed cancer diagnosis represented 46% of primary care diagnostic errors.
2. Vascular Events
Vascular events, like a stroke or transient ischemic attack (TIA), can also be misdiagnosed. They share similar symptoms with other conditions like migraine, vertigo, or even a panic attack, causing a delay in diagnosis. It is crucial to seek emergency medical attention for symptoms like sudden weakness, numbness, or difficulty speaking, as they may indicate a stroke or TIA.
3. Infections
Infections can also be misdiagnosed, especially if the symptoms are vague, or there is no known source of infection. This can lead to antibiotic-resistant infections, which can be difficult to treat. For example, Lyme disease is often misdiagnosed because its early symptoms resemble the flu. Doctors may mistake it for other conditions, such as chronic fatigue syndrome or fibromyalgia.
4. Irritable Bowel Syndrome
Irritable bowel syndrome (IBS) can mimic other conditions like inflammatory bowel disease, celiac disease, or even gastric cancer. This can lead to a delay in diagnosis, and the patient may receive the wrong treatment. It is essential to undergo a thorough evaluation, including blood tests, stool samples, and imaging studies, to rule out other illnesses.
5. Carpal Tunnel Syndrome
Carpal tunnel syndrome (CTS) can be misdiagnosed as arthritis or tendonitis because all three conditions can cause pain, swelling, and stiffness of the wrist. However, the treatment for CTS is different from those for arthritis or tendonitis, so an accurate diagnosis is crucial. A nerve conduction study can help confirm a CTS diagnosis.
6. Celiac Disease
Celiac disease can be mistaken for other conditions like irritable bowel syndrome or Crohn's disease because of similar symptoms like diarrhea and stomach pain. However, celiac disease is an autoimmune disorder caused by gluten intolerance, and it requires a gluten-free diet. An accurate diagnosis is crucial to avoid serious complications, like malnutrition and stomach cancer.
7. Lupus
Lupus is a chronic autoimmune disease that can be difficult to diagnose accurately. Its symptoms can mimic other conditions like rheumatoid arthritis, fibromyalgia, or multiple sclerosis. Lupus can affect any part of the body and can cause a wide range of symptoms, including fatigue, joint pain, rashes, and fever. A blood test can help detect lupus antibodies in the body, and a thorough physical exam can help rule out other conditions.
Received Incorrect Diagnosis? Contact Leifer & Ramirez
Misdiagnosis can be frustrating and dangerous, but it is preventable. If you suspect you have been misdiagnosed, it is essential to speak with an attorney to discuss your legal options. Our lawyers at Leifer & Ramirez help patients who have been harmed due to diagnostic errors, including incorrect diagnosis, sue negligent doctors to recover fair compensation. Call 561-660-9421 to get a free case evaluation.
Source:
pubmed.ncbi.nlm.nih.gov/31338938/