6 of the Scariest Brain Injuries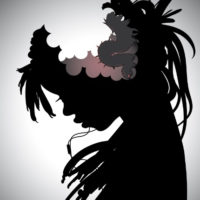 While any kind of accident that impacts your brain is a serious one, some injuries are more severe than others. You should never minimize the potential impact of a brain injury, though. If you notice symptoms and feel as though something is off, schedule an appointment with your doctor.
Traumatic brain injuries impact 1.7 million people every year in the U.S. Therefore, it pays to know your condition as soon as possible.
A brain injury might not be readily apparent immediately after an accident, so monitor your condition and report to your doctor if you notice the symptoms worsening.
Read on to learn more about the different types of brain injuries.
1. Contusion: This injury may be caused by something directly hitting the head, and it refers to bleeding on the brain. If the contusion is particularly large, it might have to be removed in surgery. Signs of a contusion include:
Emotional disturbances
Memory loss
Motor coordination issues
Numbness
2. Concussion: Even a concussion, which can happen in a car accident, during a sporting event, or in many other situations, is serious. It can lead to impairments that last for many years. An open and a closed head injury can lead to a concussion. The concussion is the most common type of brain injury.
Since a concussion may or may not appear on a diagnostic imaging test, watch for the following symptoms:
Confusion
Headache
Blurred vision
Sensitivity with light
Slurred speech
3. Acquired Brain Injuries: These brain injuries emerge as a result of toxins, strokes, tumors, or degenerative diseases. This involves situations where the brain does not get enough oxygen. A hypoxic brain injury can be caused by a lack of blood flow to the brain as a result of reduction in blood pressure.
4. Diffuse Axonal Injuries: This can be caused by a serious rotation of the head, most common with car accidents. The unmoving brain does not move as quickly as the skull, and this causes brain structures to tear in the process.
When nerve tissue in the brain has been torn, a victim might experience alterations in chemical processes and communication. Depending on the severity of the accident, this could result in widespread or permanent damage. In the most serious cases, this leads to coma or death.
5. Penetration Injury: Caused by a sharp object like a knife or a bullet, fragments from the object, skin, hair, or bones can penetrate the brain and cause further issues. When the object is moving at a slow rate of speed, the item can ricochet inside the skull and increase the damage in the impacted area.
6. Coup-Contrecoup: This injury is linked to contusions that happen at the impact site and on the other site of the brain. The outcomes from this injury depend largely on how the accident happened and what medical care is offered in the immediate aftermath. It can take a long time to heal from these injuries.
Next Steps for Those With Serious Brain Injuries
Getting medical help after a brain injury is essential. Even minor symptoms should not be overlooked, as left alone, they can get worse very quickly. If someone else has caused the serious brain injury you or a loved one is suffering from, then you may be able to pursue a personal injury claim to help pay for your medical bills and lost wages.
Sadly, many individuals with brain injuries go through many months or years of treatment in an attempt to cope. The worst situations will go on for many years, rendering the victim unable to return to work.
With so much on the line, the law recognizes your right to pursue a personal injury claim if someone else's negligence led to your brain injury.
Visit here to get started with a Traumatic Brain Injury Attorneys today.
Speak with a Good Personal Injury Attorney
If this describes your situation, consider speaking with an personal injury attorney to learn more about your rights and responsibilities. While there is no way to undo what has already happened, a legal claim could help you focus on what is most important at this time- recovering and reclaiming your life.
Also Read :