Does Receiving Medicare Affect My Damages In A Florida Personal Injury Case?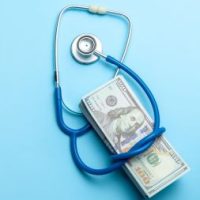 Historically, a negligent driver could not benefit from any "collateral sources" of compensation available to their accident victims. For example, if a drunk driver caused an accident, the victims' health insurance benefits would not be taken into account when awarding damages in a subsequent personal injury lawsuit. The law basically assumed that the drunk driver was still responsible for the full amount of damages.
The Florida legislature later changed this rule to require a trial judge to reduce an award of damages to account for certain collateral sources. This reduction occurs after a jury has returned its verdict, however, and typically the jurors themselves will not hear evidence with respect to these collateral sources. In other words, the jury is not supposed to consider the potential set-offs from insurance and similar sources, primarily to avoid confusion.
Florida Supreme Court Addresses Impact of Government Benefits on Awards for Past Medical Expenses
In 2015, the Florida Supreme Court held that a defendant in a personal injury case could not introduce evidence regarding a plaintiff's possible future Medicare benefits when considering damages for future medical expenses. The Court noted that "future Medicare benefits are both uncertain and a liability under Stanley, due to the right of reimbursement that Medicare retains." It would therefore be "absolutely speculative" to consider such potential payments as evidence for the jury's consideration.
But does this rule apply to calculating damages for past medical expenses? The Florida Supreme Court recently addressed that question and held that it did not. The case before the Court, Dial v. Calusa Palms Master Association, involved a slip-and-fall accident. Prior to trial, the defense argued the plaintiff should only be allowed to submit evidence of her past medical expenses to the discounted amounts paid by Medicare on her behalf. The judge granted that motion. The jury ultimately awarded about $35,000 in damages for the plaintiff's past medical expenses.
On appeal, the plaintiff argued this figure was too low and that she should have been allowed to submit evidence regarding the "full amount of her past medical expenses as evidence." An intermediate appeals court decided to ask the Florida Supreme Court to weigh-in on the case. Specifically, the lower court wanted to know if the same rule applied to claims for both future and past medical expenses.
As noted above, the Florida Supreme Court said the rules were not the same. When it came to past medical expenses, the Court held, the 2015 decision regarding future medical expenses simply did not apply. The trial court's award of damages in this case was therefore appropriate.
Speak with a Florida Personal Injury Attorney Today
Damages in a personal injury case are often a more complicated subject than victims initially realize. That is why it is important to work with a qualified Boca Raton car accident attorney who can guide you through the process. Contact Leifer & Ramirez today to schedule a free consultation with a member of our team today.
Source:
scholar.google.com/scholar_case?case=2526578764086477063