Determining Fault in Multi-Vehicle Accidents Can Be Complicated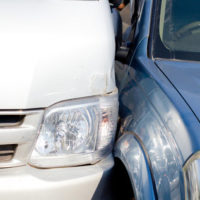 Three people were injured and three more people died during a multi-vehicle car accident that occurred on Florida's Turnpike. Highway Patrol Sergeant Kim Montes said that the accident occurred just south of Orlando.
A Road Ranger had stopped to assist another driver with a flat tire but wasn't able to remove the lug nuts. The trooper tagged the vehicle with a disabled sticker and the driver reported that she would seek assistance. Sometime after midnight the woman began driving her vehicle slowly with an SUV following. A tractor-trailer owned by FedEx struck the rear of the vehicle that was following the woman and jackknifed causing the SUV to strike the woman's vehicle in the lead. Three people inside the SUV were killed and three other people were taken to area hospitals for injuries. The driver of the car and the truck driver suffered from minor injuries.
Processing Multi-Vehicle Accident Claims
Hundreds of accidents involve multiple vehicles. It only takes a second to cause significant injuries and major property damage. When multiple vehicles are involved in a car crash, the claims are handled much differently than in accidents that only involve one or two cars. The process is much more difficult and certain steps must be taken to ensure that all claims are handled appropriately and finalized properly. Failing to do so can result in non-payment, delays, or other hassles.
Determining Fault in Multi-Vehicle Car Accidents
Any time several vehicles are involved in a car accident, extensive fact checking must be done for a claim to be made. A close investigation must be performed in all motor vehicle accidents, but particularly in cases where multiple automobiles are involved. Multi-vehicle accidents often involve several insurance adjusters, multiple investigators, and a variety of legal representatives who are working for their client to determine who and what caused the accident and who is at fault.
The inspections will often involve witnesses being questioned and the accident will likely be recreated by officials. Once the vehicles have been evaluated, damages are acquired, supporting facts has been gathered, and injuries recorded, the at-fault party may be easily determined. It is still vitally important that the accident is examined fully.
Drivers have a responsibility to drive carefully and sensibly, and when this duty of care is not performed, a negligence claim may be filed against that driver. If their negligence resulted in injuries to another driver, that motorist is liable for any expenses the other driver incurred due to their negligence. During multi-vehicle accidents, negligence is harder to determine.
Contributory Negligence
Contributory negligence arises when a victim is deemed to be partially responsible for their own injuries. For example, while one driver may have ultimately caused the accident, if the other driver failed to wear a seatbelt, they could be deemed partially at fault for their injuries because they weren't properly restrained. When contributory negligence plays a role in a case, the percentage of damages awarded to the plaintiff of the case will depend on their level of liability for the accident.
Legal Representation in a Multi-Vehicle Accident
If you or your loved one has been injured in a car crash involving multiple vehicles you may be entitled to compensation for your injuries. This compensation could include medical bills, lost wages, and much more. Contact the Boca Raton attorneys at Leifer & Ramirez to ensure that your rights are protected and you get the compensation that you deserve.
Resources:
leg.state.fl.us/statutes/index.cfm?App_mode=Display_Statute&URL=0700-0799/0768/Sections/0768.81.html
usnews.com/news/best-states/florida/articles/2018-09-11/troopers-3-die-3-injured-in-multi-vehicle-crash-in-florida