Concussions Don't Just Happen to Professionals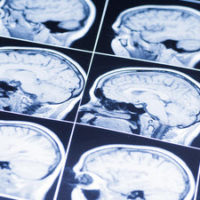 Jordan Whitehead, safety for the Bucs, was recently listed as having a concussion, adding to more injuries for the team. Concussions plague the NFL, and no team seems to be able to escape; however, it isn't just professionals that suffer from concussions.
What is a Concussion?
Concussions are a type of traumatic brain injury that is typically mild, but results from impact to a person's head or due to a violent, sudden head shaking. Some people mistakenly believe that concussions aren't serious because they happen regularly in sports, but that isn't necessarily true. Concussions can be very dangerous, and if a second concussion happens before a prior concussion has healed, it can lead to death.
Even minor concussions that only cause a mild headache may be more severe than they seem because they may be followed by post-concussion syndrome. This is a condition that shows symptoms days or even week after a concussion occurs and the symptoms can last for extended periods, even a year or longer. Symptoms of post-concussion syndrome are the same as a concussion and include dizziness, excessive sleeping or insomnia, fatigue, irritability, anxiety, changes in emotions and behavior, headaches, and sensitivity to noise or light.
A concussion may be caused by playing sports, a car accident, falling, assault, or a variety of other things. If the concussion was the result of another person's negligent behavior, you may be entitled to a lawsuit against the negligent party.
Proving a Case
Insurance companies will likely fight against a personal injury claim for concussions because they know these cases are hard to prove. That is why it is often helpful to have at least two physicians examine you and agree on your diagnosis. The next challenge is to prove that the concussion is a serious bodily injury. You must be able to prove how much pain is involved and how much functionality you gave up. Did you have to miss work? Were you unable to drive or do other normal daily activities? How many medical bills did you have, and will you have any in the future? All of these questions will help prove your claim.
Contact an Experienced Concussion Personal Injury Attorney Today
Because of the lack of clarity, a lawsuit for a concussion followed by post-concussion syndrome can be extremely complex and difficult to prove. This diagnosis often can't be seen through an x-ray or other testing and the time to heal varies from one patient to the next. This means it is hard to gauge the compensation and damages involved in such a case.
An attorney that is experienced with concussion personal injury claims, like those at Leifer & Ramirez, will know what preparations need to be made when it comes time to litigate your case. We know exactly what an adequate settlement would be from the insurance company and aren't afraid to take your claim to trial if need be. Contact us today in Florida to schedule a consultation.
Resource:
tampabay.com/main/2018/11/21/bucs-safety-jordan-whitehead-out-with-concussion/
/brain-injuries-motorcycle-accidents-costs-surprisingly-high/