Boca Raton Bus Accidents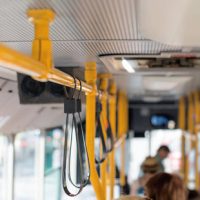 Bus drivers are responsible for dozens of lives every day, which is why they are held to a higher standard of care than other drivers on the road as common carriers. If you have been injured in a bus accident, or as the result of a pedestrian-vehicle collision, you likely suffered serious injuries as a result. Afterall, a human is no match for 50,000 pounds of steel. If you have found yourself struggling to get your life back on track following a Florida bus accident or collision, a personal injury lawsuit may be one way for you to recover financially and move forward with your life.
Can I Sue for a Bus Accident?
If you have been injured as the result of a bus accident or collision, you may be able to bring a personal injury lawsuit if a few criteria are met. First, the bus driver or another party (or parties) must have been negligent in causing the accident. A bus driver is negligent when they breach the duty of care owed to their passengers and everyone else on the road. A bus driver may be found negligent if they speed, drive while distracted or intoxicated, or violate traffic laws and regulations, such as by running a red light. Additional parties may also be negligent. For example, if the accident was caused because the bus malfunctioned, the vehicle or component manufacturer may also be held liable for the injury. If another driver caused the accident, that driver may be the liable party. Additionally, if there were ineffective or not visible stress signs or traffic signals that contributed to causing the accident, the local government may be added as a party to the lawsuit as well. When considering which party may be liable, it's important to consider whether you have contributed to causing the bus accident. You must also be able to demonstrate that you suffered an actual physical and financial injury. If you are unsure whether you have grounds to bring a successful personal injury lawsuit, you can contact a Florida personal injury lawyer and schedule a consultation to find out. If you are able to bring a successful lawsuit, you can recover for all damages incurred as a result of the bus accident, including medical expenses, lost wages, and anticipated future expenses. You will also be able to receive pain and suffering compensation, which is calculated based on the severity and permanence of your injuries as compared to your total amount of economic damages.
Reach Out to Us Today for Help
If you or a loved one have been injured in a bus accident, the experienced Boca Raton car accident attorneys at Leifer & Ramirez are ready to fight to get you the compensation and support that you are entitled to. Contact us today to schedule a consultation and learn what your claim might be worth.
Source:
flsenate.gov/Laws/Statutes/2011/768.81