Boca Raton Vaginal Tissue Erosion Injury
Serious Injuries Caused By Vaginal Mesh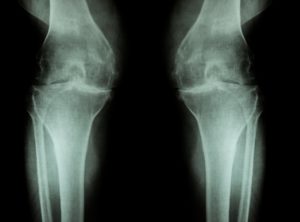 Doctors have been using surgical mesh to repair pelvic organ prolapse (POP) and stress urinary incontinence (SUI) for years. Recently, reports of complications with transvaginal mesh erosion injuries have increased, causing the U.S. Food and Drug Administration (FDA) to issue new warnings about its use.
Leifer & Ramirez provides experienced, aggressive representation to women who have suffered erosion and other injuries from transvaginal surgical mesh. We represent individuals in mass tort litigation against the manufacturers of defective surgical mesh.
If you have had revision surgery or it has been recommended, speak with us today. To schedule a free consultation with a vaginal tissue erosion injury lawyer, please contact us today.
Complications From Erosion
The most common injury associated with the use of transvaginal surgical mesh is erosion. Erosion occurs when the mesh wears through the vaginal tissue, causing problems such as bleeding, pelvic pain, pain during intercourse and infection.
When mesh erosion happens, nearby organs may be damaged as well. Eroded mesh may puncture or perforate the bladder, rectum, bowel or uterus.
Transvaginal Mesh Injury Attorney In Boca Raton, Florida
The FDA considers erosion through the vagina the most common and consistently reported complication from transvaginal POP surgery. It also reports that data from 110 studies involving 11,785 women demonstrated that nearly 10 percent of those who had transvaginal mesh POP repair suffered mesh erosion within one year of surgery.
Some patients have undergone revision surgeries to repair erosion and other complications from vaginal mesh used in POP or SUI procedures. Unfortunately, these surgeries often fail to correct the problems.
Contact A Transvaginal Mesh Injury Lawyer
You can reach our Florida mesh erosion law firm 24/7 at 561-660-9421. We have offices in Boca Raton, Fort Lauderdale and West Palm Beach, FL.