Boca Raton Vaginal Mesh Lawyer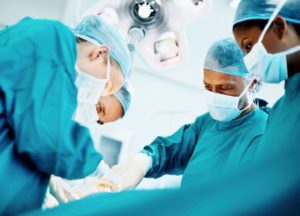 The U.S. Food and Drug Administration (FDA) reports that women who have revision surgery to correct transvaginal mesh erosion do not experience improved clinical benefits or quality of life over women who did not have revision surgery. Patients who suffer erosion injuries may have lifelong problems that cannot be repaired, even with additional revision surgeries.
Have You Had An Unsuccessful Revision Surgery?
At Leifer & Ramirez, we are pursuing mass tort litigation against manufacturers of transvaginal mesh used in pelvic organ prolapse (POP) surgery and stress urinary incontinence (SUI) surgery, including American Medical Systems, Bard, Gynecare and Boston Scientific.
If you have complications from vaginal mesh and have had or may have revision surgery, talk to us about your case. To schedule a free consultation with a vaginal mesh revision surgery lawsuit attorney, please contact us today.
Injuries And Complications That Can Lead To Revision Surgery
Complications from vaginal mesh used in POP or SUI surgeries may include vaginal shrinkage, pain, bleeding, infection, sexual difficulties and urinary problems. In some women, the mesh causes erosion injuries when it wears through the surrounding tissue and cuts through the wall of the vagina or nearby organs such as the bladder, rectum, bowel or uterus.
The FDA reports that data from 110 studies involving 11,785 women shows that nearly 10 percent of those who had transvaginal mesh POP surgery suffered erosion injuries within 12 months.
In some cases, women had revision surgeries to remove the mesh and attempt to repair the damage. Sadly, removing the mesh does not correct the problem for many women, resulting in physical, sexual and emotional injuries that last a lifetime.
Contact A Vaginal Mesh Mass Tort Lawyer
You can reach our firm 24/7 at 561-660-9421. We have offices in Boca Raton, Fort Lauderdale and West Palm Beach.