Florida Stryker Rejuvenate Hip Recall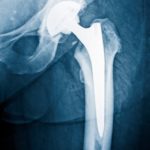 Leifer & Ramirez is investigating hip implant injury cases involving the Rejuvenate Modular Primary Hip System made by Stryker.
Hip implants like the Rejuvenate system are used for correcting joint failure caused by a variety of conditions like osteoarthritis. The Rejuvenate system, released in February of 2010, is a modular system designed to re-create a patient's original hip, involving both the head of the femur and the socket of the pelvis, with necks and stems composed of cobalt and chromium in the neck and a titanium coating on the stem.
Stryker Rejuvenate Hip Implant Recall
Stryker announced on June 6, 2012, that it was recalling its Rejuvenate Hip System and stopping global production of the device indicating the product was prone to fretting and corrosion (wear and tear) and shedding of metal ions within the devices, which in some cases have caused:
Pain and swelling
Tissue damage
Device failure
Need for revision surgery
Long-term disability
Did You Receive A Stryker Rejuvenate Hip Implant?
If you or a loved one received the implant and have experienced problems associated with this surgery, please email or call the attorneys at Leifer & Ramirez in Boca Raton for a free consultation. Please allow a lawyer to determine if you are entitled to compensation.