Boca Raton POP & SUI Surgery Lawyer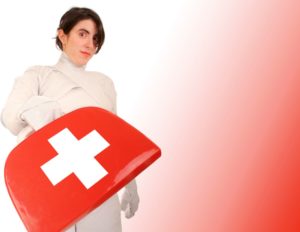 The use of transvaginal mesh to treat "pelvic organ prolapse" (POP) and "stress urinary incontinence" (SUI) became popular in the 1990s and continued into the next decade. In recent years, however, reports of serious complications involving vaginal mesh have caused the U.S. Food and Drug Administration (FDA) to issue warnings regarding its use.
Leifer & Ramirez attorneys are pursuing mass tort litigation against manufacturers of defective surgical transvaginal mesh. If you have experienced serious complications such as erosion, you may be entitled to compensation. To schedule a free consultation with a Fort Lauderdale POP and SUI surgery law firm, please contact us today.
Transvaginal Mesh Used In POP And SUI Surgeries Can Cause Bleeding And Long-Term Pain
POP is very common, affecting 30 to 50 percent of women. Childbirth, menopause and hysterectomy can weaken the pelvic floor tissues, causing the surrounding organs to prolapse into the vagina. POP can cause symptoms such as bleeding, discomfort, incontinence and painful sexual intercourse.
The use of surgical mesh for abdominal repair of POP began in the 1970s. In the 1990s, doctors began inserting the mesh transvaginally rather than abdominally.
The FDA approved a vaginal surgical mesh specifically for POP repair in 2002. In 2010, approximately 300,000 women in the U.S. had POP surgery, with nearly one-quarter of them receiving vaginal mesh implants.
SUI is also caused by events such as childbirth and aging. One in six women will develop SUI. In the 1990s, doctors began using surgical mesh to repair SUI. In 1996, the FDA approved the first mesh product specifically designed for use in SUI repair surgery.
Types of POP and SUI surgeries that may use vaginal mesh implants include:
Bladder prolapse
Rectal prolapse
Uterine prolapse
Vaginal apical prolapse
Pubovaginal sling
Bladder sling
Tension-free vaginal tape (TVT)
If you have experienced problems from the use of vaginal mesh in a POP or SUI surgery and you have had or will have revision surgery, please speak with us today.
Contact A Florida Defective Vaginal Mesh Lawyer
You can reach our firm 24/7 at 561-660-9421. We have offices in Boca Raton, Fort Lauderdale and West Palm Beach.