Boca Raton Hip Replacement Lawyer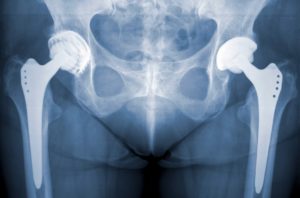 DePuy Orthopaedics Inc. is a division of Johnson & Johnson. DePuy manufactures a variety of orthopedic devices, including knee and hip replacement systems. Several of these systems are the focus of lawsuits stemming from product defects and concern over serious health risks associated with using the products. Contact our Boca Raton hip replacement lawyers if you need more information or assistance.
This Manufacturer Has Recalled Two Of Its Products
DePuy has already recalled two products, the DePuy ASR™ XL Acetabular and the DePuy ASR™ Hip Resurfacing systems, after numerous complaints indicated that the units were not working properly.
Increased pain when weight was applied to the hip, trouble walking and swelling in the joint have all been mentioned as problems patients experienced after receiving one of these systems.
The DePuy ASR™ XL Acetabular system and the DePuy Pinnacle® Acetabular Cup system have also come under scrutiny for their use of metal-on-metal components. The metal-on-metal decision was made in order to provide more stability and longer usability.
There is substantial data to support claims that microscopic metal shavings are released into the bloodstream as the device loosens, however, exposing the patient to metallosis, a serious blood contamination condition.
If you or a loved one has experienced any type of difficulty or illness that could be attributed to a DePuy hip replacement system, you may have a claim for damages. While DePuy has publicly pledged to cover the costs associated with the recall, it is important to have strong representation to ensure that your rights are protected.
At Leifer & Ramirez, our Boca Raton hip replacement lawyer can help you seek compensation for lost wages, pain and suffering, as well as costs for revision surgery, testing and other considerations.
If you are unsure whether you received one of the defective hip replacement systems, we will be happy to review your case and let you know if you have cause for concern.
Call To Schedule Your Free Initial Consultation Regarding The Boca Raton Defective Hip Replacement Lawsuit
Contact one of our South Florida offices in Boca Raton, Fort Lauderdale or West Palm Beach today to consult with a Florida hip replacement law firm. We offer a free initial attorney consultation and case evaluation to all new clients. We are available during regular business hours and for evening or weekend appointments.