Florida Defective Hip Implant Lawyer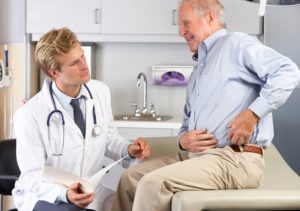 In July 2012, Stryker Orthopedics recalled its ABG II Modular hip implant system after numerous people suffered injury and pain. Apparently, metal-on-metal components in these patients' implants had corroded and released toxic metal particles into their bloodstreams. Subsequently, some patients have had to undergo surgery to replace the implants.
Fort Lauderdale Hip Replacement Lawsuit
If you have suffered injury and pain due to a faulty Stryker ABG II Modular or Stryker Rejuvenate hip implant, you have the right to claim compensation for your financial losses, and pain and suffering. It is important to speak with an experienced defective medical products attorney as soon as possible.
Contact our experienced Florida defective hip implant lawyers today. In a free consultation, attorney Corey Leifer can review your case and explain how our firm can help you.
Stryker Hip Replacements Cause Extreme Pain And Release Toxic Metal Into Your Bloodstream
Leifer & Ramirez is experienced in cases involving Stryker Rejuvenate hip implants and DePuy hip implants. When our firm represents you, attorney Corey Leifer will direct a comprehensive legal effort that documents the injuries and losses you have suffered.
Defective medical device cases require significant technical resources, including experts in biomedical engineering, surgery and other disciplines.
Leifer & Ramirez has access to some of the nation's leading practitioners in these fields. We also have the financial resources needed to fund these investigations. When you retain Leifer & Ramirez, our team will be fully committed to winning your case.
Did You Have To Undergo Another Hip Surgery? Do You Have Ongoing Pain?
To learn more about the Stryker Rejuvenate and Stryker ABG II Modular hip recall, contact the lawyers at Leifer & Ramirez. We have offices in Boca Raton, Fort Lauderdale and West Palm Beach, Florida.