Florida Biomet Hip Implant Lawsuit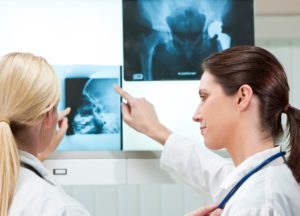 In recent years, a number of hip implant devices have been recalled due to significant defects that have caused hardships for many Florida residents. Stryker, Depuy Orthopaedics and Biomet Inc. are a few of the manufacturers that have been accused of making defective hip implants.
Many of these companies are being held responsible for compensating those who have been harmed by their defective medical devices. Biomet is the latest company to agree to settle claims related to faulty hip replacements. Those who have endured pain and suffering as the result of a potentially defective hip implant may benefit from seeking legal guidance.
Manufacturer Of Toxic And Dangerous Hip Implant Will Pay $56 Million
Biomet has reached a $56 million settlement regarding lawsuits related to its M2a Magnum product, a metal-on-metal hip replacement system. Biomet may end up paying even more than $56 million, depending on how many victims come forward.
This settlement is to be placed into an escrow account that will be used to compensate those who have suffered as the result of a Biomet M2a 38 or M2a Magnum hip replacement system.
Trust Fund Will Compensate Hip Replacement Patients For Pain, Additional Surgeries, Metal Poisoning And Problems Walking
These hip replacement systems contain a reported design defect that causes people to experience pain and have difficulty walking. Many people have had to undergo painful revision surgeries to have the medical devices removed and replaced.
The problem has been attributed to the metal-on-metal design that can result in early device failures and metallosis, a serious condition caused by metal particles being released into the bloodstream and local tissue.
Victims are suffering from:
Metal Poisoning
Unexplained Hip Pain
Cobalt & Chromium Ion Level Increase
Problems Standing or Walking
Loosening of the Hip Implant
Attorneys at Leifer & Ramirez in Boca Raton, are currently reviewing potential cases for those who have suffered complications following hip replacement surgery involving the Biomet M2A Magnum, Stryker and other hip replacement systems.
If You Have Had Hip Replacement Surgery, You May Have Future Problems
Contact us for a free consultation with a lawyer to determine if you may be eligible to recover substantial compensation for pain and suffering, medical bills, lost wages and other damages. You can also fill out our email form and we will contact you to discuss your legal options.