Boca Raton Broken Bone Injury Lawyer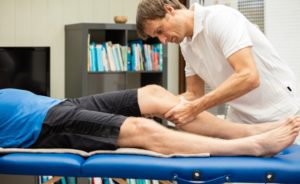 Any accident with sufficient force can cause broken bones. When the accident causes a part of the body to be pinned by an object, crush injuries are also possible. Both types of injuries can cause months of pain and disability. In severe cases, the disability may be permanent. Leifer & Ramirez provides experienced representation to serious injury victims and their families. By investigating the accident and working with medical and financial experts, we build strong cases for compensation. To schedule a free consultation with a Boca Raton bone injury lawyer, contact us today.
You Can Suffer Temporary Or Permanent Disability From Fractures And Crush Injuries
Broken bones can be caused by vehicle accidents, motorcycle accidents, pedestrian accidents, and slip-and-fall accidents. These injuries can be more serious than people realize. Our age and overall health can affect our body's ability to heal a fracture. A serious fracture in an older adult may never heal completely. Regardless of age, a broken bone can require surgery, a cast and weeks of rehabilitation.
Suffering a crush injury can also cause pain and disability. Severe crush injuries can lead to muscle breakdown (rhabdomyolysis), which can cause crush syndrome. Crush syndrome causes problems throughout the body and can be fatal.
Crush injuries can be caused by:
Serious auto accidents
Truck accidents
Building collapse
Falling objects
Explosions
Severe fractures and crush injuries can lead to amputation. Crush syndrome, as well as a broken neck or spine, can result in wrongful death. In these cases, we will argue for additional compensation for the surviving family members, including funeral expenses and loss of the victim's future income. Our Boca Raton broken-hand injury lawyers can help.
Contact our Boca Raton Bone Injury Lawyers
You can reach our attorneys or office 24/7, we have offices in Boca Raton, Fort Lauderdale, and West Palm Beach.