Florida Turnpike Car Accident Lawyer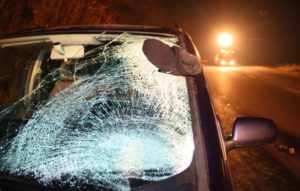 Florida's Turnpike is dubbed "The Less Stressway," yet the stress it can cause to individuals involved in car accidents and their families can be enormous. Traffic on the Turnpike reaches high speeds, including speeds of more than 80 miles per hour. The injuries sustained in Florida Turnpike car accidents are often severe, if not fatal.
If you have been injured or have lost a loved one in a car, truck or motorcycle accident on the Florida Turnpike, turn to Leifer & Ramirez in Boca Raton, Fort Lauderdale and West Palm Beach. By bringing an accident claim on your behalf, we help ensure that you receive the medical care and compensation you deserve and that the right people are held accountable for your car crash.
Arrange a free, confidential consultation by calling 561-660-9421 or sending us an email. Our phones are answered 24/7.
Florida Turnpike Fatal Car Accident Attorney
Florida often claims to have one of the safest turnpikes in the United States, a detail that can be frustrating to Floridians who have been injured on the highway. The fact is, greater speed limits equate to many more serious injuries and deaths. At speed limits often in the 65 to 70 mph range, a slight mistake can have a large impact. Factor in driver negligence and you have a recipe for disaster.
Forms of negligence that can cause serious and fatal accidents on the Florida Turnpike include:
Driver negligence: From speeding to drunk driving and distracted driving, driver negligence plays a factor in a significant number of Florida Turnpike collisions.

Road conditions: Dangerous road conditions can be weather-related or involve uneven pavement, improper road design or obscured road signs.

Auto defects: An automanufacturer may be accountable for an auto defect that caused your highway accident.
We will investigate your accident to determine what caused the crash and who is accountable.
No Recovery, No Fee. Free Consultation.
Before you speak with an insurance adjuster or representative about your Turnpike crash, talk to a lawyer — contact Leifer & Ramirez.
We offer a no-risk, free consultation during which you can ask questions and learn how we will protect your rights. We also take auto accident cases on a contingency basis, which means you will not pay any attorney fee or costs unless we recover compensation for you.
Hablamos Español · Falamos Português