HIPAA Violation Leads to $500,000 in Penalties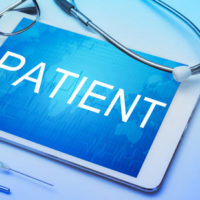 A Lakeland, Florida, medical group has been ordered to pay $500,000 in fines to settle violations of HIPAA policies. Between 2011 and 2012, the facility contracted with an individual to provide billing services. However, it was discovered later that the individual wasn't a representative of the billing company they claimed to be a part of.
In February 2014, patients were notified that patient information has been breached and more than 8,855 people could have been affected. After an investigation, it was discovered that the practice failed to enter into an agreement that is required by HIPAA when a third-party vendor is hired. The practice also failed to implement security measures or conduct risk analysis.
Breaching Private Health Information
Florida laws recognize that a privacy violation may result in a civil action. This means that if you are the victim of a breach of privacy, you may seek compensation for injuries that are caused by the breach. However, in order to succeed at such claim, you will need to be able to prove a few different things.
Under Florida laws, you have the right to be left alone, especially in your home, office, and car, and you have the right to keep certain facts private and out of the public's eye. While this may sound fairly simple, the laws can actually be much more complicated which means you need to seek the assistance of an attorney when considering such a claim.
However, if you feel that you have a viable cause of action, and you can prove that someone violated your privacy when you should have been able to reasonably expect such privacy, you may have a claim. In the above situation, you would be able to reasonably argue that a hospital is required to keep your medical information private, and if they failed to do so, your rights may have been violated.
Suing for Negligence
If you believe you are entitled to file a claim, you will also have to prove negligence. To prove the other party was negligent, you must show the following:
The defendant owed you a duty of care, or in this case, privacy.
The defendant breached that duty of care or privacy.
You suffered injuries and damages.
Your injuries and damages were due to the defendant's breach.
Because Florida is a comparative fault state, any damages you are ordered in a settlement could be reduced by any percentage that you are found to be at fault. It is also important to keep in mind that there is a statute of limitations, or deadline for filing such claims in Florida. This means that it is important to contact an experienced attorney as quickly as possible.
Contact a Florida Medical Malpractice Attorneys Today
If you feel that your privacy has been breached by a medical facility or due to another breach, you may be entitled to compensation. The attorneys at the Leifer Law Firm will consult with you to help determine if a breach of privacy has occurred and advise you of your legal options. Contact us today to schedule a consultation at one of our conveniently located Florida offices.
Resource:
beckershospitalreview.com/legal-regulatory-issues/florida-physicians-group-fined-500k-after-patient-privacy-breach-by-vendor-it-hired.html